The RedBird Entreprenuer Center
Arts & Culture, Special Events
Aroma: Culinary Panel Discussion
Audience:

General
---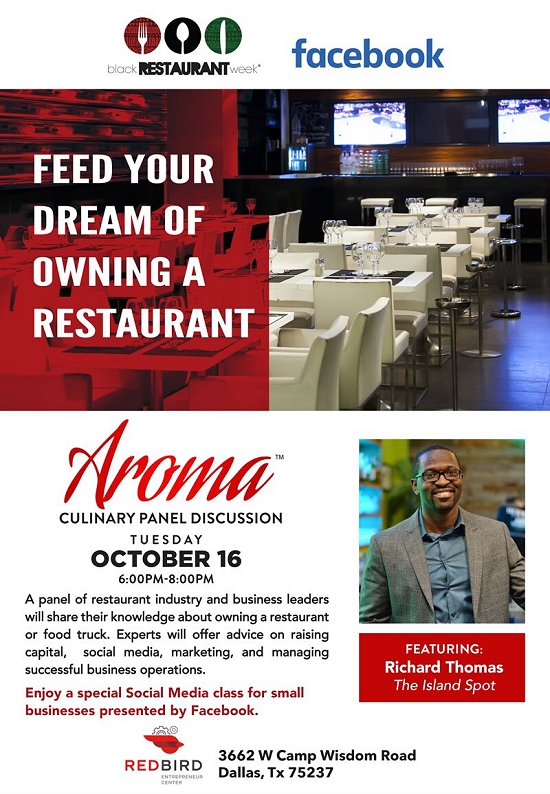 Aroma: Culinary Panel Discussion
Tuesday, October 16, 2018
6pm - 8pm

LEARN WINNING BUSINESS STRATEGIES FROM CULINARY EXPERTS

Attend the Aroma Culinary Panel Discussion to learn best tips and practices from leading culinary and business experts. Panelists will answer questions about owning a successful restaurant or food truck. Presented by Black Restaurant Week, LLC and Facebook.


Features:
- Chef Cynthia Nevels
Owner of Soul Good Food Truck

- Richard Thomas
Owner of The Island Spot

- Christina Corneilus
Small Business Coach from Operation Hope

- Dantley Davis
Director of Product Designer, Facebook Stories

- Chris McDonough
Verizon Wireless Small Business Solutions Manager

- Erik Baker
Radio One (Moderator)

- Enjoy a special Social Media class for small businesses presented by Facebook.
---
Phone
n/a
Location
The RedBird Entreprenuer Center
---